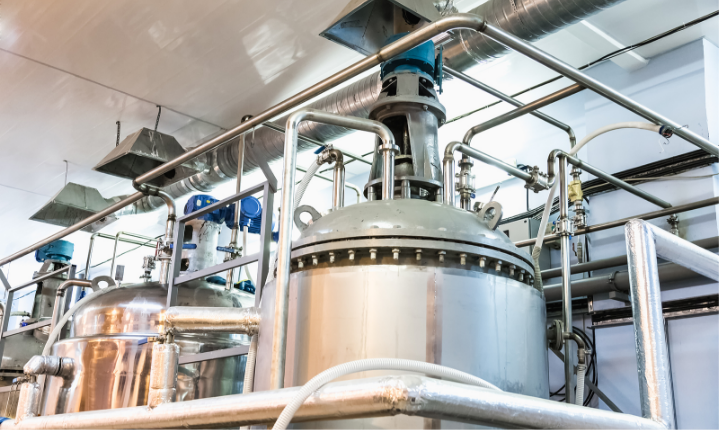 Driving Innovation in Purification and Filtration Manufacturing Skids
Client:

Confidential

Location:

Dublin, Ireland

Sector:

Pharmaceutical

Status:

Closed
THE CLIENT
By providing Purification and Filtration Manufacturing Skids to the highest standards for a major pharma manufacturer, Dolmen Engineering redefined process design and project delivery.
Based in Dublin, Ireland our client is a leading global biopharmaceutical company delivering innovative health solutions through its medicines, vaccines, biologic therapies and animal health products.
With the development of a cutting-edge facility the requirement for seven new process vessels and skids was identified. With our established expertise in this area and continuous drive for innovative solutions – engaging with Dolmen Engineering was a perfect match.
THE CHALLENGE
Innovation Challenge
Dolmen Engineering was tasked with the Engineering, Design, Procurement, Manufacturing and Validation of the process vessels and skids.
Key challenges identified included;
Deploy off-site manufacturing methods to design and build the seven skids.
Combine them on-site and insert seamlessly into facility design.
The solution itself would need to be transported easily by both road and sea.
It was also crucial that hot works would be minimised during implementation onsite.
THE WORK
Detailed Design and Implementation
Working closely with our Original Equipment Manufacturer (OEM) design partner in Slovenia, we designed, and managed the project from Dublin, while the manufacturing took place off site and had the full Factory Acceptance Test (FAT) prior to delivery on-site. Verifying that it is built and operating in accordance with our design specifications and ensuring the components and controls are working properly according to the functionality of the equipment.
Scope of Work:
Design and build seven process vessels and purification skids
Delivered:
Managed all activities on-site
Client management
Schedule maintenance
Managing procurement
By using state of the art 3D tools to design the manufacturing skids and to deliver the designs, we ensured on time and budget targets were met.
THE RESULT
Exceptional results
With our collaborative approach we ensured that all challenges or boulders were identified in time and allowed us to overcome these.
Delivered on time and to budget
New benchmark for excellence in project delivery for biopharmaceutical facilities
Redefine process design and delivery
Equip client to outperform and innovate across the Pharma Sector
Dolmen Engineering challenged the standard approach delivering an innovative best in class solution across the pharma sector.