Welcome To
Dolmen Engineering
Dolmen Engineering is an Engineering Consultancy specializing in the execution of projects in the Pharmaceutical and Life Sciences Industry.
Founded in 2014, we have expanded our expertise to address all aspects of innovative design solution integration. From Feasibility Analysis and Conceptual Design, Project Execution and Management, to Qualification and Validation, Dolmen has become a full-service provider to household names in the various Life Sciences sectors.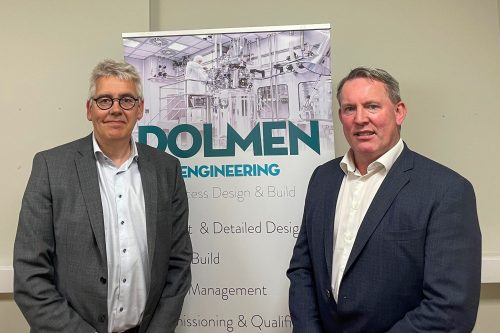 Dolmen Engineering joins international consultancy company NIRAS
The international consultancy company NIRAS has acquired Dolmen Engineering. The integration will enable the two companies to strengthen their positions within the European Life Science and Food & Beverage sectors and offer a fully integrated suite of services.
Do you want to learn more about working for Dolmen Engineering?
Careers - Powering The Life Sciences Industry