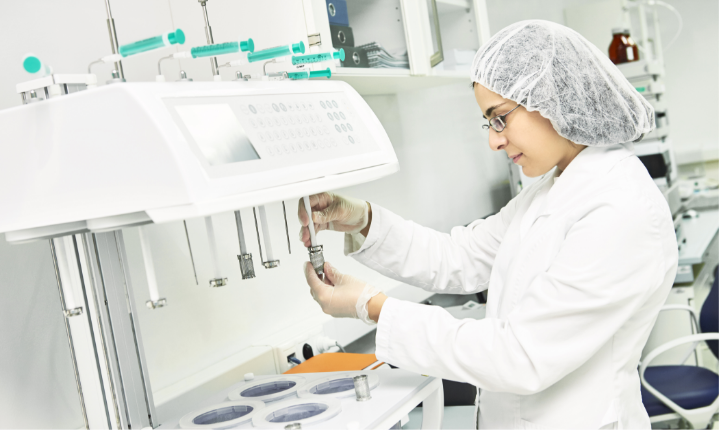 Sterile Pharma Facility Designed and Delivered in 18 Months
Client:

Confidential

Location:

Ireland

Sector:

Pharmaceutical

Status:

Closed
THE CLIENT
Delivered a novel sterile manufacturing environment in just 18 months for an ophthalmic specialist from inception to qualification.
Our client, a new Pharmaceutical start-up, identified an existing factory in Ireland to house a new ophthalmic production site for their product range. With no previous manufacturing experience, they needed a sterile facility to make products in a laboratory setting on a manufacturing scale. Dolmen Engineering and another Original Equipment Manufacturer were engaged to deliver.
THE CHALLENGE
Innovation Challenge
With this project Dolmen Engineering demonstrates its flexibility in adapting and raising to challenges across a variety of environments from pharma start-ups to large pharma giants.  The process for this project was not clearly defined and Dolmen Engineering overcame the many challenges presented.
Key challenges identified included;
Collaborate with the client to develop a scaled-up manufacturing system
Designing the manufacturing process to fit into an existing building.
In ophthalmic production, highly complex processes will require exceptionally clean and sterile environments.
HPAPI (High Potent Active Pharmaceutical Ingredient) ensured that protecting production teams in their workplace was paramount.
Project was defined as fast track to get product to market swiftly.
THE WORK
Detailed Design and Implementation
To achieve project goals, we completed detailed design, procurement, project management, installation, and commissioning on several key systems in the facility and within the scope of this assignment.
Scope of Work:
WFI Storage & Distribution
CIP Skid
Manufacturing Tanks with Isolators
Sterile Filtration Skids
Sterile Hold Tanks
Delivered:
Define manufacturing systems from lab scale to upscaled version
Delivered a fully sterile, validated facility
Fasttrack project completed within 18 months from inception to qualification.
By applying state of the art 3D design practices throughout, engaging on novel approaches, our team could ensure that all systems could work effectively within the tight space available. We also designed the systems using the modular building discipline, enabling us to build and test off-site before arriving on site. This ensured on-site work was maximised with minimal on-site activities, accelerating the programme.
THE RESULT
Exceptional results
The new facility is now up-and-running, producing first-class ophthalmic products in a best-in class environment. In order to deliver this overall solution, our team met many individual project goals.
Delivered overall project successfully to excellent technical and validation standards even in the context of major space constraints.
Completed works within an ambitious timeframe of just 18 months through close collaboration with our client and innovatively condensing the programme.
Successfully designed and configured the manufacturing process to fit into a building that it was not designed for.
Built and designed ophthalmic process that met the highly specific needs for this clean and sterile environment.
Ensured workforce was protected in the new working environment, accounting for the usage of toxic APIs (Active Pharmaceutical Ingredients), optimising Health and Safety.
This project demonstrates the expanse of skills for Dolmen Engineering with working with a new start up client, defining a process, educating client in manufacturing and building a sterile ophthalmic facility in an existing building.