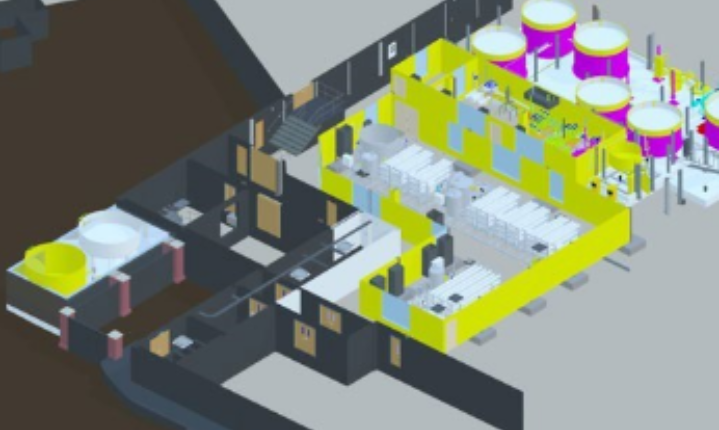 Major Manufacturing Capacity Expansion in Live Production Testing Environment
Client:

Confidential

Location:

Ireland

Sector:

Diagnostics

Status:

On-Going
THE CLIENT
Understanding our client, we translated their needs in to a fully robust, multi-faceted plan to increase production capacity and meet organisational goals.
Our client is a world leader in production testing systems that helps in the prevention, diagnosis and treatment of a range of health conditions. With its superior systems and continued growth expansion was required to fulfil customers' needs and the Long Rang Plan for the next 5 years.
Dolmen Engineering was tasked with analysing the current production capacity and to come up with a robust plan that can provide sophisticated technical solution, meet corporate budgets and integrate into a live environment without impeding production.
THE CHALLENGE
Innovation Challenge
Clearly comprehend business requirements in order to put a robust technical solution in place and maintaining corporate budgets in a brown field site. Key challenges identified included;
Integrate the new expansion into existing live production environments
Determine a baseline by performing full analysis of the current Facility, Utilities and Process systems.
Develop and gain corporate approval for a 5 year Long Range Plan (LRP)
Prioritisation of projects and conduct Front-End Planning (FEP) to determine
budget accuracy, schedule, constructability and determine risk to live projects.
Gain full financial approval
THE WORK
Detailed Design and Implementation
The basis of the initial design work was completed as part of the FEP process. This followed with Detailed Design, Procurement, Construction Management & Validation also executed.
Scope of Work:
Facility
Clean/Dark Utilities
ISO 5/8 Cleanrooms
Process Systems
Delivered:
New Micro Laboratory
Upgrade & expansion of existing Diagnostics Laboratories
New Filling & Packaging Lines
Full upgrade & expansion of Clean/Dark Utilities
Expansion of solution manufacturing area
Waste Management Systems Upgrade
THE RESULT
Exceptional results
A challenging and worthwhile journey with the client, growing and developing relationship the experience and demonstrating our trust and reliability with the client deepening a long term relationship.
Collaboration and learning
Innovative problem solving delivering in live environment
Transforming business needs into fully functioning successful execution
Delivering to time and to budget
A key element to Dolmens success on client side projects is our strong representation from a client background, fast tracks jargon busting and provides clear understanding of pain points.